Leadership

Jon Gohdes - Lead Pastor
Jon was born in north-central Wisconsin and lived there during his growing up years until moving to Kansas City to attend Calvary University in 2008. He graduated from CU with a BA in pastoral studies (2012) and a MA in biblical counseling (2017). He is certified with the Association of Certified Biblical Counselors (ACBC) and the International Association of Biblical Counselors (IABC). He came to Shawnee Bible Church in 2011 to serve as youth ministry leader and was ordained in 2017. Having served for several years in associate pastoral roles under friend and mentor Darrell Godfrey (who was promoted to glory in May of 2019), he assumed the role of Lead Pastor in November of 2019. He is married to his lovely wife Merrilee, and together they enjoy hospitality, ministry, music, reading, organizing things, networking, and going for a good jog!
Email: jgohdes@shawneebiblechurch.org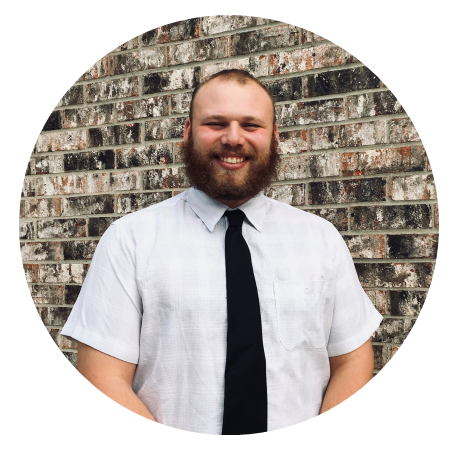 Telson Jones - Pastoral Assistant
Telson was born in Maryland but grew up for most of his life in central Michigan. After graduating from high school, he attended Calvary University in 2014 and graduated from CU in 2019 with a BA in Pastoral Ministries. He is currently working on his MA in Bible and Theology! He joined the Shawnee Bible Church staff as pastoral assistant in August of 2020. He is married to his better half Malia, and both of them enjoy hanging out with their two puppies (Tulip and Thor), hiking through nature, spending time with people, playing games, music, reading, woodworking, drawing, and watching and playing sports.
Email: tjones@shawneebiblechurch.org

Jeff Classen - Worship Leader
Jeff was born and raised in Mission, KS and began attending Shawnee Bible in 4th grade. He enjoys working as a certified building analyst and energy auditor with The Hayes Company. He is married to Arletta, and they have four daughters. He has served as SBC's worship leader since 2002. In his free time, he enjoys spending time with family, playing guitar, building furniture, and keeping up on energy trends.
Our Elders & Deacons (2021)
Elders
Clarence Classen
Mike Dodds
Jon Gohdes
Kirk Porteous
Deacons
Ken Liebelt
Mike Dennis
John Groot
Dave Riley
Paul Spicer
Bill Waye